How to request an access code
SnowConvert is a tool managed, developed and supported by the Snowflake Professional Services (PS) team and not a part of the general Snowflake Service. While assessment mode for SnowConvert is currently a free feature, conversion capabilities, or conversion mode, of the SnowConvert tool requires an access code for each platform you may be looking to convert. Access codes require an engagement with Snowflake PS that is based on your specific conversion project and plan. Please contact your Account Executive or Snowflake PS representative to discuss the options that can be made available for you to leverage SnowConvert and obtain access codes. If you are not sure who your PS representative is, please use the help menu (shown below) to request an access code and someone will contact you.
Help-> Request New Access Code.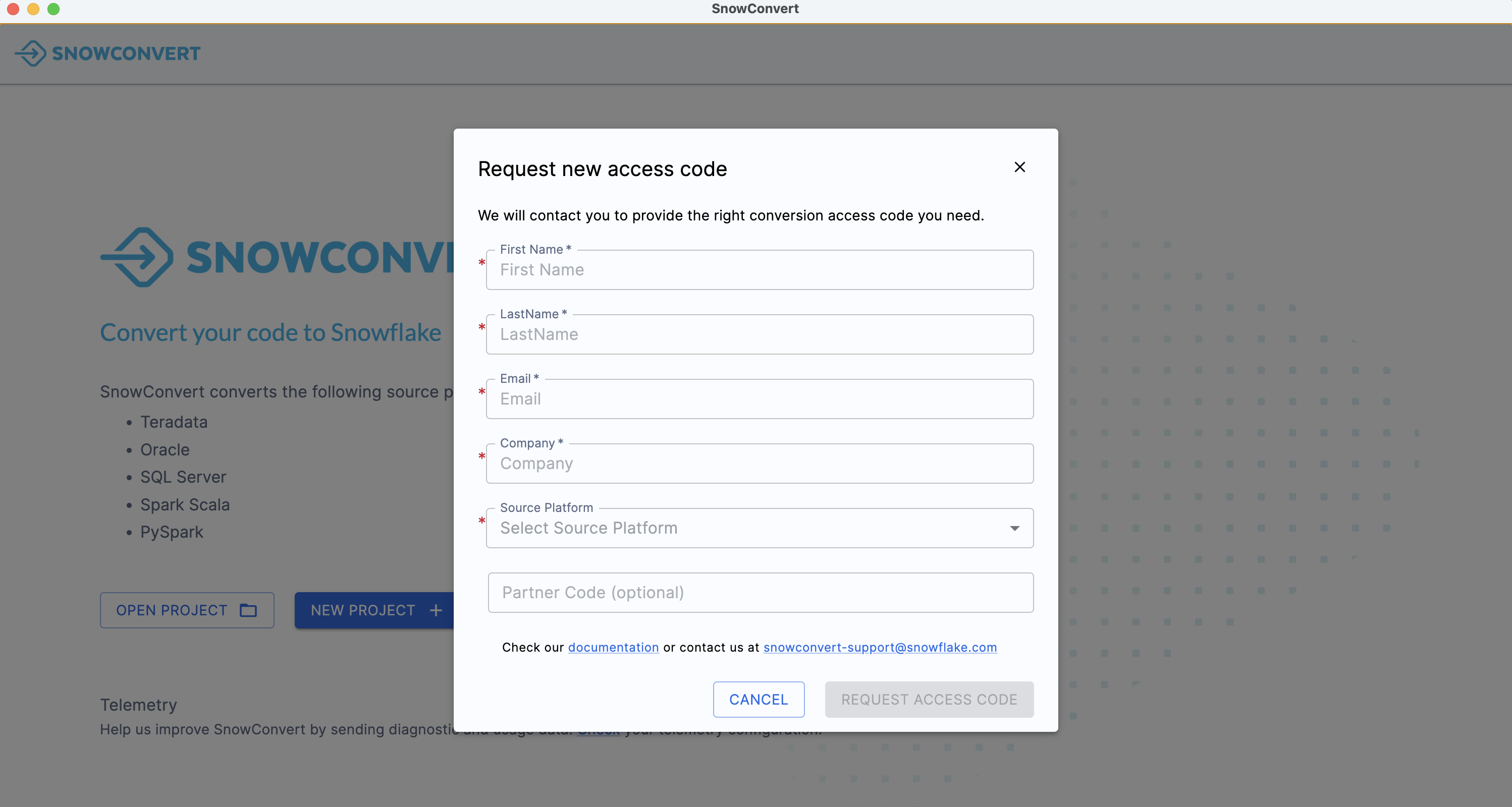 Request new access code screen
Once you click on "Request access code" we will receive your request and we will reach out to you. If you need special assistance please reach out to our customer support at
[email protected]
.
There are two modes for SnowConvert:
Assessment Mode

: When running SnowConvert on Assessment mode, you will be able to run an unlimited quantity of code through the tool, but you will only be able to view the output reports. (Note: Any reference to using SnowConvert in "Qualification" mode is also referring to assessment.) You do not need an access code for Assessment Mode.

Learn more about Assessment Mode

.

Full Conversion Mode

: If you have a full conversion access code, you will be able to not only view the output reporting present in the assessment version, but you will receive the output code (compatible with Snowflake) along with some additional reports.

Learn more about Conversion Mode

.